Thank you, thank you, thank you Cobourg for all your support this summer as we celebrated our 180th anniversary! Every week you came out in great numbers and wore red to show your affection for Cobourg's Band.
Thank you also to our guest performers, The Royals dance band who entertained us with tunes of the swing era early in August, as well as the Cobourg Legion Pipes & Drums, who joined us last week to close the season.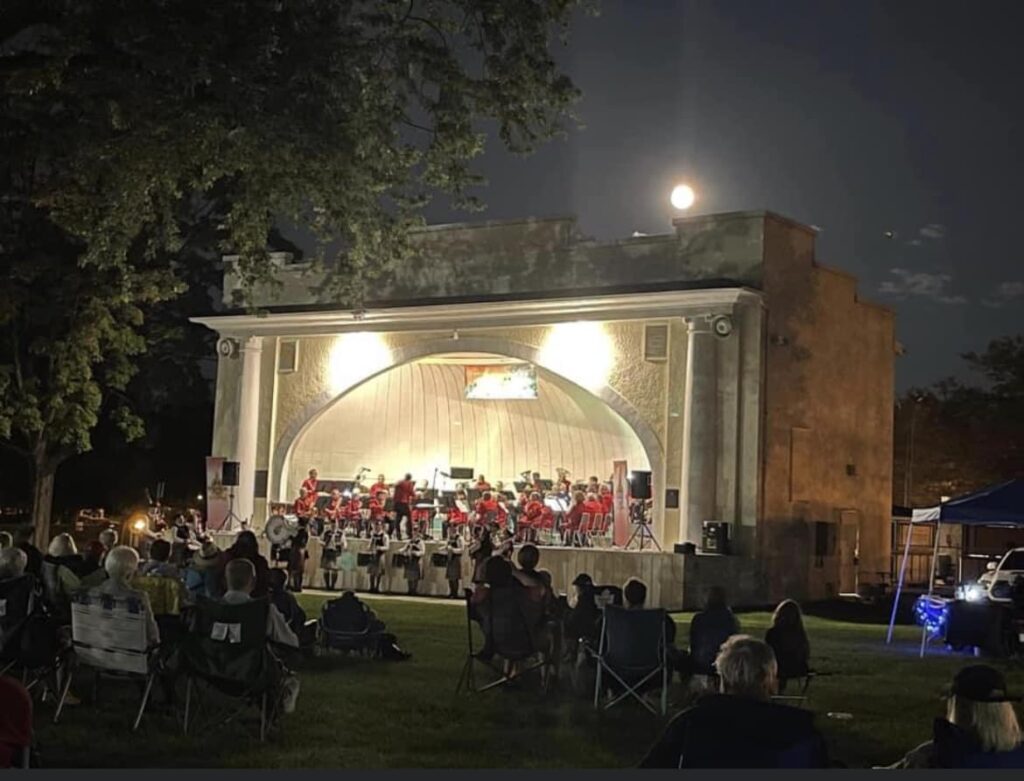 Thank you also to Lalies and The Dutch for making the beautiful cookies we gave out during our celebration concert on August 22nd, featuring our anniversary logos designed by band members Sandy Stanic-Cook and Charlynne Jourard. We also appreciate all the purchases our followers made at our merchandise booth and donations given throughout the summer. And thanks to our volunteers who manned our booth each week. We couldn't have done it without you too!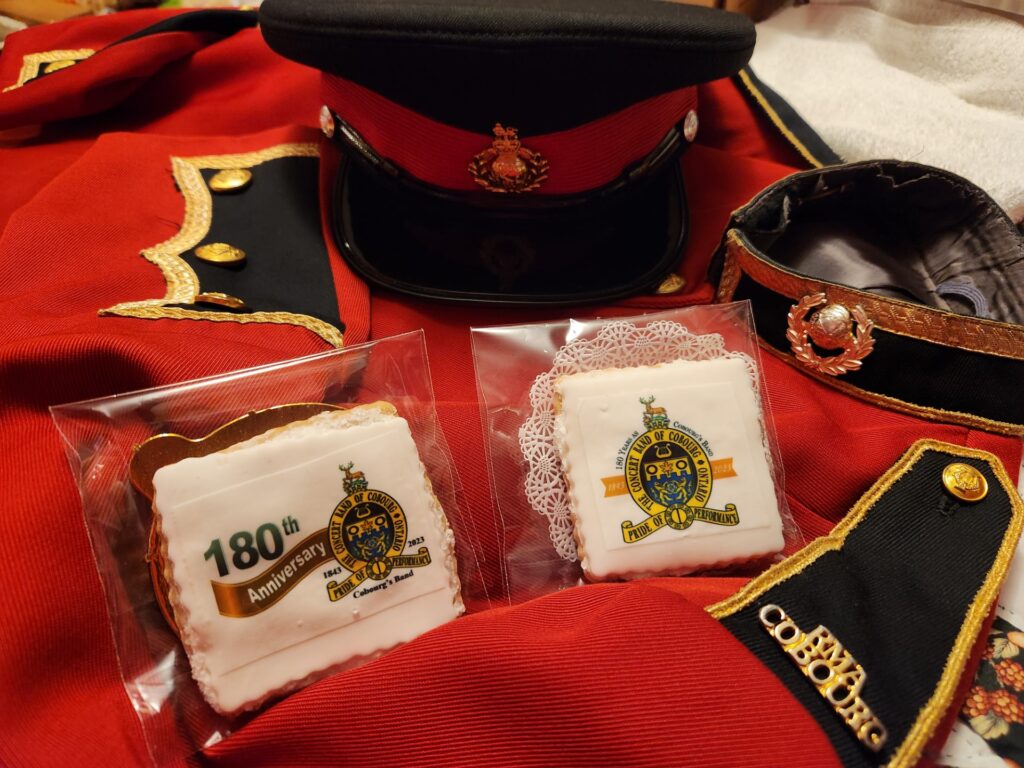 The year is not over yet! Watch for us at Santa Parades in Cobourg and nearby towns, and stay tuned for information on our annual Christmas Concert!