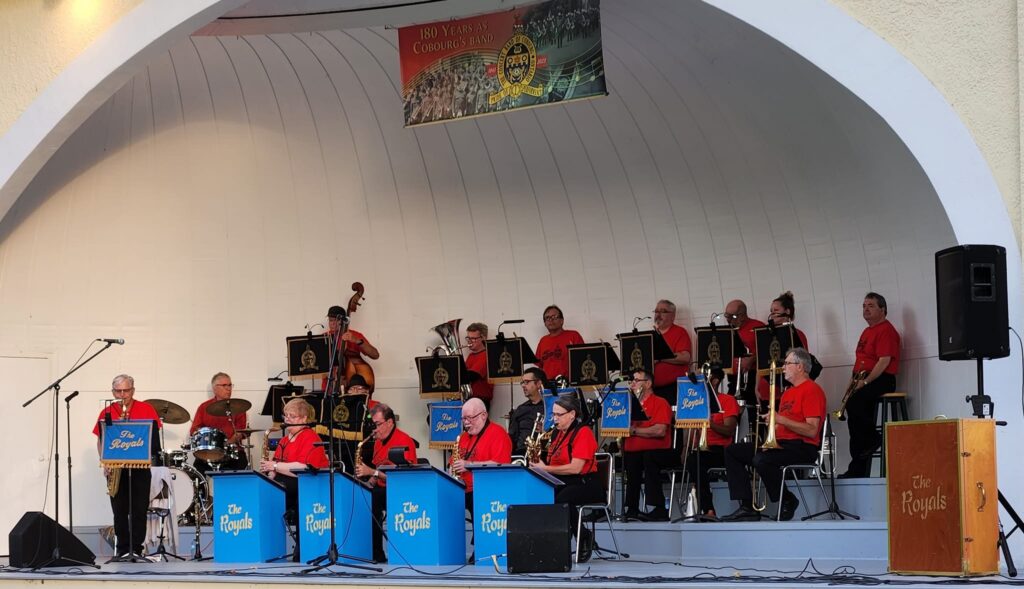 Another musical aspect within The Concert Band of Cobourg is the 16-piece Big Band known as The Royals.
Made up of many musicians from the concert band, the group was started in the early 1980s with the objective of providing an opportunity for musicians to play the music of the big band swing era in a smaller ensemble.
Comprising of the traditional five saxes, four trumpets, four trombones, three rhythm and a vocalist, The Royals has kept the likes of swing classics by Miller, Goodman, and Basie alive in the Cobourg area.
Often performing with a guest vocalist, the group also specializes in performing the great ballads of the likes of Gershwin, Porter, and Berlin, with an occasional YMCA, Locomotion or Tequila! thrown in to keep the toes tapping and the dance floor hopping.
The band adds a touch of class to special events and can be booked by email: cbcrmab@gmail.com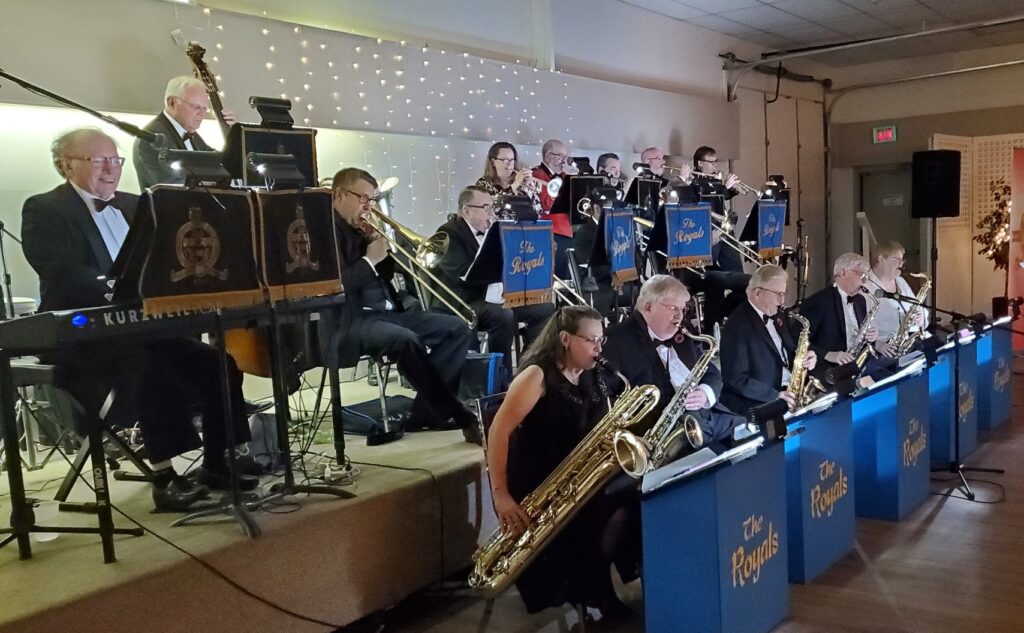 Below are some videos of the Royals on YouTube:
The Royals – August 2023 – Sentimental Over You
The Royals – August 2023 – Begin the Beguine
The Royals – Sing Sing Sing – August 2019